About Ueyama
Ueyama, Mimasaka in the Japanese countryside has been a rice producing region since ancient times,
and it once had 8,300 terraced rice paddies.
In addition to cultivating rice,
the unique community and culture from a village with terraced rice paddies has been passed down to later generations.
However, in recent years, abandoned cultivated land has increased due to aging, and terraced rice fields have been lined up neatly with bamboo grass and plants, and are losing their old appearance.
Today, in an effort to regain the beautiful terraced rice paddies that have declined, a revival of the countryside and other actions are being done centered around immigrants, leading to its former appearance gradually being regained.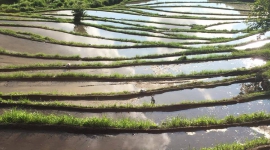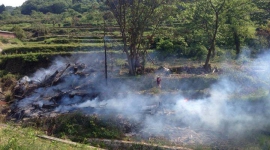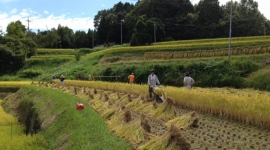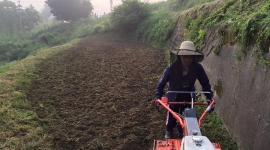 Access to Ueyama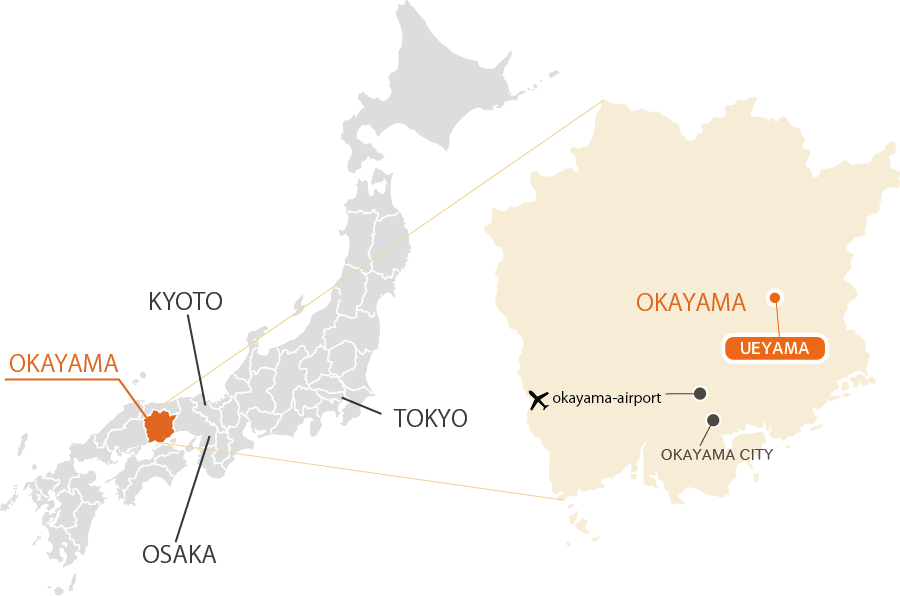 Ueyama location
Ueyama, Mimasaka City, Okayama Prefecture, Japan
If coming by car
From the Mimasaka Interchange on the Chugoku Expressway: About 30 minutes
From Tsuyama city: About 45minutes
From the Wake Interchange on the Sanyo Expressway: About 40 minutes
From Bizen: About 40 minutes
From Okayama city: About 60 minutes
From Okayama Airport: About 60 minutes
If using public transportation
From JR Okayama Station: Taxi
From JR Okayama Station: Okayama Station → Uno Bus (get off at Fukumoto) → Mimasaka City Bus / Aida Bus "Fukumoto to Nakagumi on the Ueyama Line" (get off at Bo)
From Okayama Airport: Taxi
From Okayama Airport: Okayama Airport → JR Okayama Station → Uno Bus → Mimasaka City Bus / Aida Bus